Welcome to Red Goat, a bouldering community in the centre of York, welcoming people of all abilities and experience.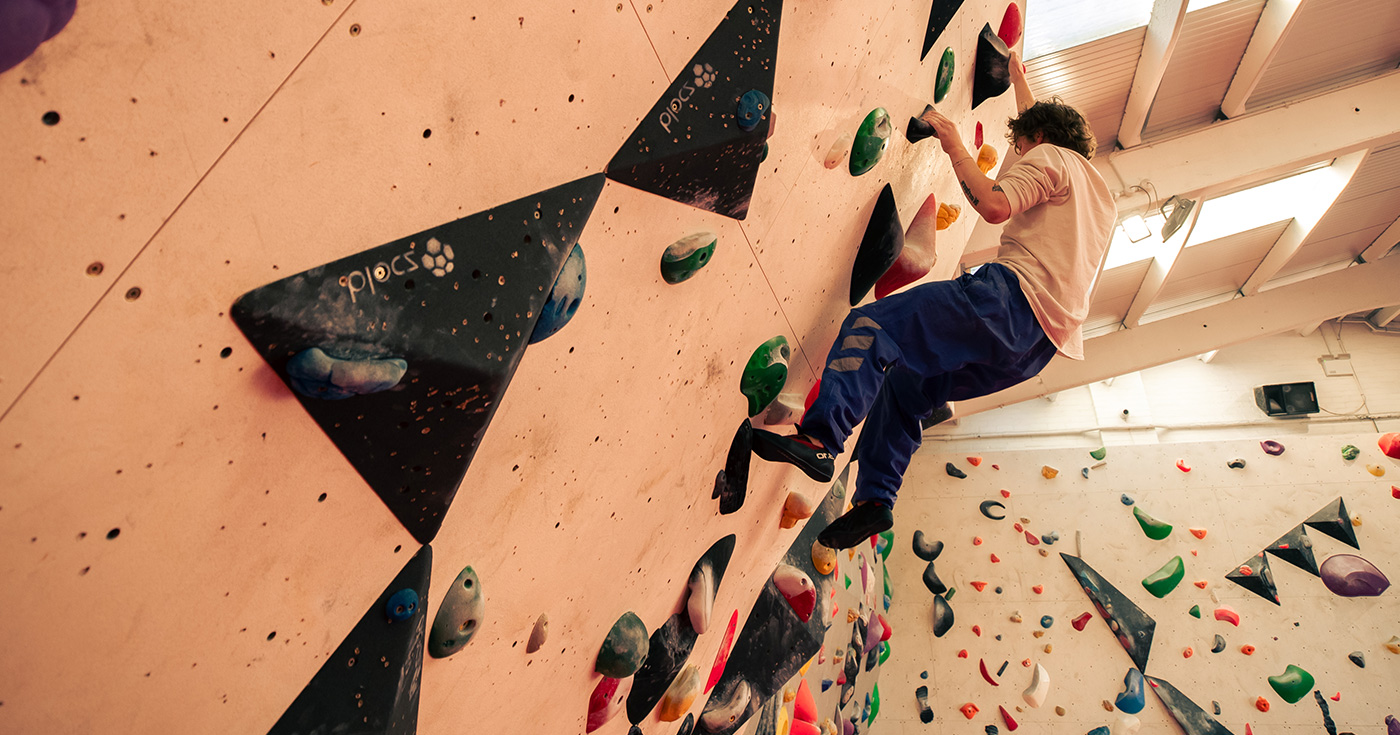 Locally-sourced coffee, independent beers and homemade cakes - served all day.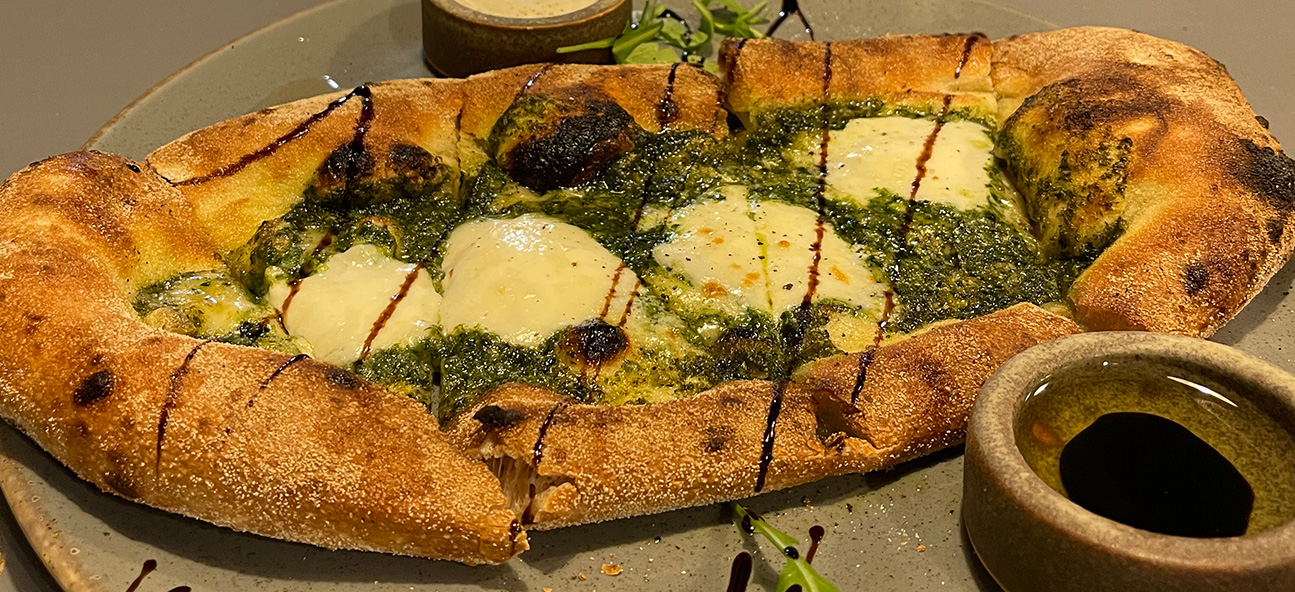 Light, fluffy and crispy - traditional pizza made fresh every day. Eat in or takeaway.
Red Goat Climbing Company
Our cafe serves a full hot drinks menu using locally roasted coffee and luxury melted Belgian hot chocolate, with a selection of fruit teas and soft drinks – all perfect with one of our many homemade cakes and sweet treats.
For those not climbing or winding down after a session with a well-deserved drink, our bar hosts two draught lines of a house lager by Brass Castle and an ever-changing assortment of guest beers.
For something a bit different, browse our variety of fresh and interesting specialist bottles and cans, both imported and sourced from local, independent breweries. This includes a selection welsh ciders, two hand-picked wines and some alcohol-free beers for the designated drivers out there. Fresh updates on instagram @guzzlinggoat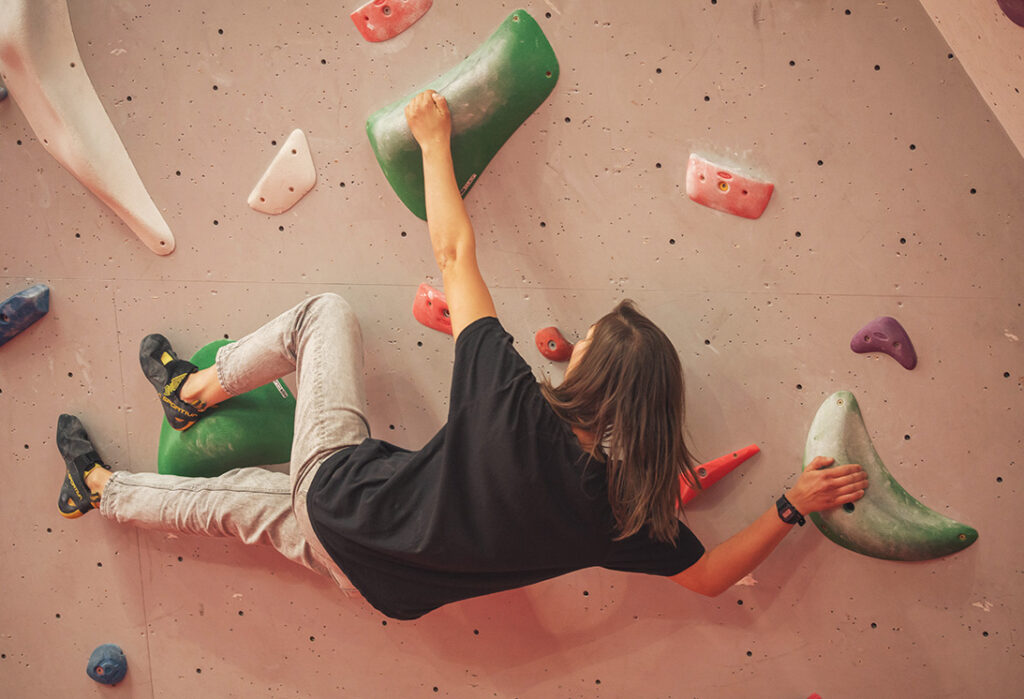 The best place in York to practise Climbing. I made my induction here and the staff were super friendly and helpfull to understand the basics of this amazing sport. I cannot stop recomended this place to anyone thinking to practise climbing.
Very friendly atmosphere, and some good climbing. Loads of routes, that are graded nicely by colour, and there seems to be a good number of colours so all routes feel consistent. Not used the cafe yet but it looks good!
Awesome climbing wall with supremely excellent coffee. As a new climber in 2021, I've always felt really welcome here. The staff are warm, the music choices are grand and there's a decent range of routes for all abilities which are regularly updated.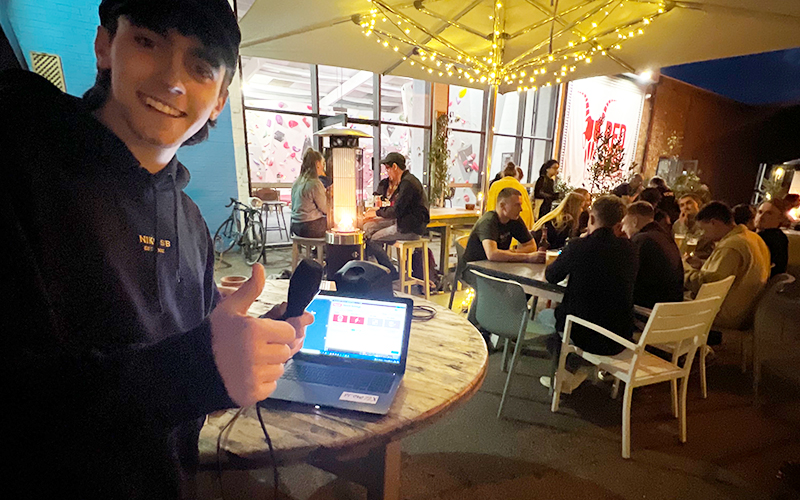 We've recently started running a weekly Speed Quiz (Mondays @ 7:30pm, £2 entry), come along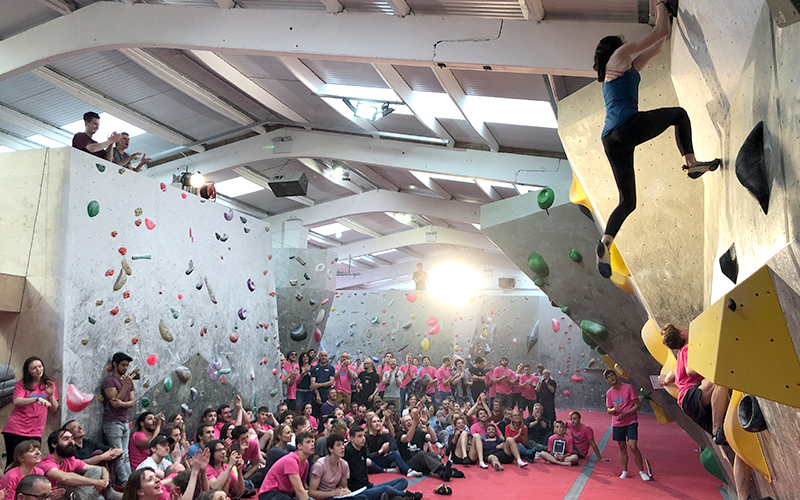 This summer… RED GOAT RAMPAGE 10th Anniversary Bouldering Competition A comp-style tourna
We hosted our first table football tournament in January with great success, and are currently
If you need to contact us, either email info@redgoatclimbing.co.uk or phone us on 01904 731548
Monday: 9:00 – 22:00
Tuesday: 6:30 – 22:00
Wednesday: 6:30 – 22:00
Thursday: 6:30 – 22:00
Friday: 9:00 – 22:00
Saturday: 9:00 – 20:00
Sunday: 10:00 – 20:00